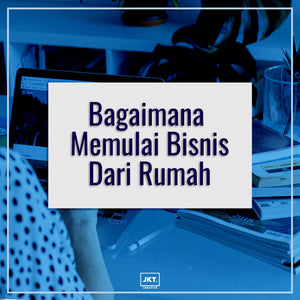 ---
Introducing JKTCreative, a retail company with good cause with a mission to empower the society. Through creative industry, Jakarta Creative becomes a bridge between creative professionals and subsidized housing residents to create a better Jakarta. Our empowerment program aims to empower Ibu Rusun, women living in subsidized housing in Jakarta. As of now, there are 30 women from 7 subsidized housings participating in our training, from sewing to handmade craft. The finished products are sold at JKTCreative and most of the profit goes back to empower the subsidized housing residents in Jakarta.  
---
Elevator Pitch is a method to elaborate or sell an idea, business or a project to somebody in a very short time. "Elevator" used as a representation of how limited period available to describe your idea, concept or project. To master an Elevator Pitch, a person needs to understand the basic theory of public speaking such as comprehending the substance, articulation techniques, and proper pace of speaking, right intonation that is good to be heard, and substance to be told; not to be read out. After you master all of these, what's next is the content of your story. This is very...
---
There are lots of people who aspires to be an entrepreneur and own a successful business. Many of them have always wondered, where should they start? The answer is Business Plan. According to Webster Dictionary, the meaning of Business Plan is: busi·ness plannouna document setting out a business's future objectives and strategies for achieving them. To find out which steps to take in order to make their business runs successfully and yields a satisfying profit, they have to make a clear target. What should be written in a business plan? The answer is: everything! Business definition, vision, mission, customer segmentation, brand...